Bringing years of academic research and knowledge from the highways laboratory at Ulster University to the wider industry.

Roads
Specialist surface testing
for highways

Runways
Complete runway pavement testing services

Racetracks
Motorsports consultancy and track testing solutions
R3 Ltd is an independent testing consultancy service for Roads, Runways and Racetracks.  The company was established to bring years of academic research and knowledge from the highways laboratory at Ulster University to the wider industry.  Our highly educated team specialise in non-standard testing for pavement surfaces.  Our specialised team offer an independent, discrete, cost effective consultancy services to help you look after your pavement surface.
We provide onsite and laboratory material testing including standard testing for highways and airport runways.  Specialised testing for failing pavements, new material, product development, transportation research and the transfer of knowledge across disciplines is what set R3 apart.  Having worked on roads, runways and racetracks around the world we can guarantee the highest standard of service from our experienced team.
R3 utilise a method for evaluating the grip of racetrack surfaces developed by Ulster University for the benefit of motorsport.  The system was developed through the transfer of knowledge from the highways industry and adapted to fit the extremes of motorsport.  Our testing methodologies provide racetrack surface characteristic data to motorsport regulators, racetrack operators and motorsport teams.  
A fundamental part of our organisation is the commitment to continued academic research.  As academics, research and development of new testing procedures and systems is at the core of R3.  We can work with industry stakeholders and legislators for the onward development of pavement surface techniques for roads, runways and racetracks.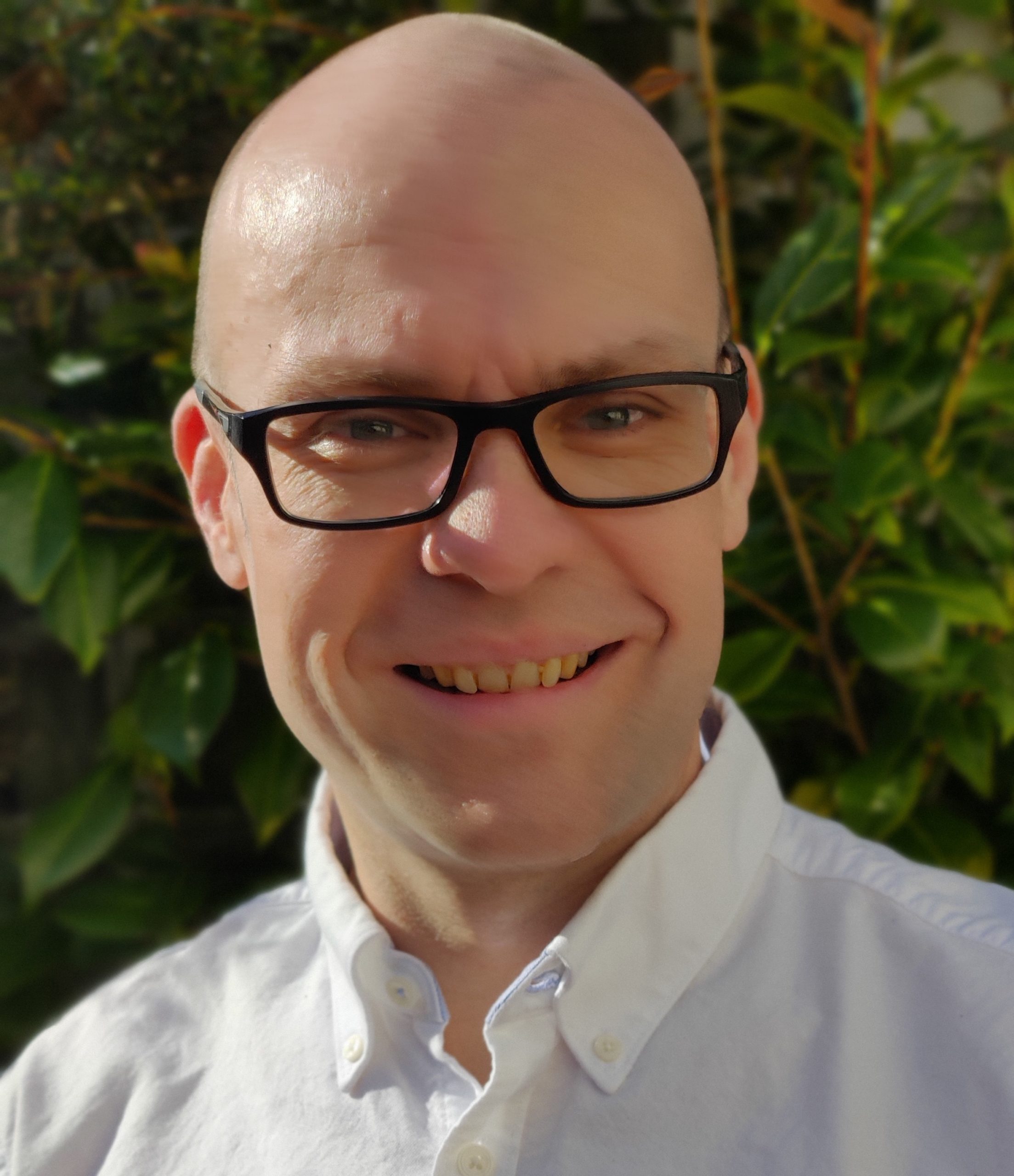 Dr Campbell Waddell
R3 position: Managing Director
Academic position: Post-Doctoral Researcher at Ulster University
Dr Campbell Waddell obtained a PhD in 2019 having completed his thesis entitled "The Grip of Motorsport Surfaces" at Ulster University. The five-year research project developed a system for testing motorsport surface characteristics using knowledge from the road and airport industries. This represents a unique research project that has never been done before. A system for quantifying and measuring surface characteristics including grip was developed. Measuring surface characteristics such as microtexture, macrotexture, surface roughness and enveloping offered an insight into the surface factors influencing the tyre/surface interface. Experience has been gained from surface testing throughout the Singapore Grand Prix since 2017 as well as at other F1 and international circuits.
The research has resulted in surface testing of racetracks around the world from major International Circuits, to localised UK tracks. Significant knowledge has been gathered from investigating surface characteristics of track surfaces and applying it to the interaction with vehicle tyres.
The outcomes have the potential to help improve simulations for the motorsport industry, as well as the wider motor and tyre industries. Techniques can be used to improve vehicle performance and as an asset management tool for racetrack operators. The findings also offer an opportunity to improve the safety of motorsport events by better understanding racetrack surface characteristics.
Dr Campbell Waddell has over ten years' experience working with road and airport surfaces. While studying for his doctorate, he worked for Findlay Irvine Ltd who manufacture GripTester. Part of this role was to be the product expert and involved technical support, development of techniques, training users and representing at conferences and on technical committees.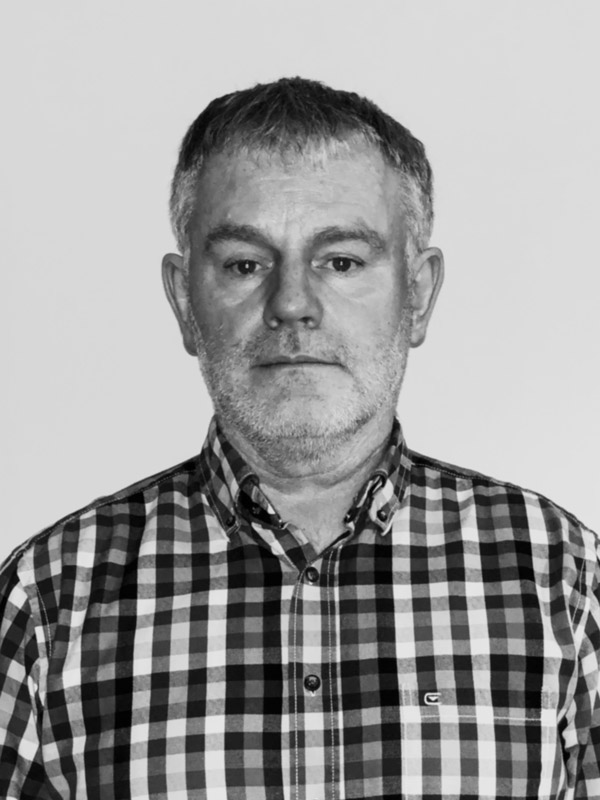 Dr David Woodward
R3 position: Senior Scientific Officer
Academic position: Reader in Infrastructure Engineering at Ulster University
Dr David Woodward is Reader in Infrastructure Engineering and Director of SABER (Studies Allied to Built Environment Research) at Ulster University. He leads the Highway Engineering Research Group (HERG) which specialises in applied research into better understanding of road / runway / race track surface properties and their contribution to the tyre / surface interface.
Dr David Woodward has been involved in applied research and academic enterprise activities related to aggregates and asphalt materials for the past 37 years. During this time, he has developed extensive knowledge of the quarrying and asphalt industries and their products. This has highlighted the limitations of standard testing and prompted development of nonstandard lab testing to better predict in-service performance.
Collaboration with industry, consultant and road authorities has involved areas such as forensic site investigation, identifying the best use of waste streams to helping introduce sustainable technologies. He has considerable experience, both in the laboratory and from in-service trials of cold, warm and hot mix asphalt technologies. This includes involvement in BBA HAPAS accreditation of Thin Surface Course Systems and High Friction Surfacing systems.
Dr David Woodward has been transferring this road based research knowledge base to race tracks around Europe, Middle East and South East Asia since 2008. This has concentrated on track surface evolution and how this influences tyre interface characteristics such as dry / wet grip and tyre abrasion. New methods of measuring have been developed to quantify these phenomena and their evolution over differing time scales.
David Woodward is former Northern Ireland Branch Chairman of the Institute of Asphalt Technology and Secretary of the Institute of Quarrying. He is a member of British Standards Committee B/510/05 dealing with road surface characteristics.
Dr David Woodward has been involved in the supervision of 27 postgraduate students covering a wide range of subject areas from aggregates, asphalt mixes, laboratory prediction of in-service performance to new product development. He has been External Examiner for the University of Derby Asphalt Courses and has acted as PhD external examiner at Universities around the world.
Dr David Woodward is the author of over 200 technical papers and has presented at conferences throughout the world. The 37 years of academic and real-world experience working with the quarrying, bitumen and asphalt industries, consultants and road authorities has given a significant understanding of the road, runway, racetrack surfaces. Key to this work is understanding the interface between tyre and surface and how this evolves with time over differing time scales.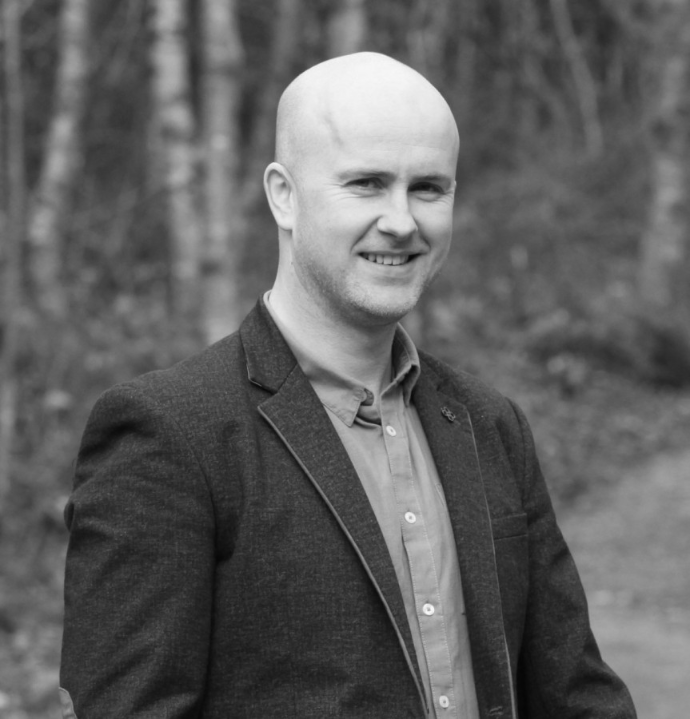 Dr Shaun Friel
R3 position: Principal Civil Engineer
Academic position: Post-Doctoral Researcher at Ulster University
Dr Shaun Friel is a Chartered Civil Engineer who holds a first class BEng (Hons) in Civil Engineering, an MSc in Construction and Project Management and a PhD from Ulster University which considered the "Variation of the friction characteristics of road surfacing materials with time". Dr Friel's PhD was part of Transport Infrastructure Ireland's (TII) fellowship programme and was granted a certificate of excellence for best thesis in the School of the Built Environment.
From the moment a road surfacing material is laid and opened to traffic, its surfacing properties are constantly changing. Asphalt surfacing properties are affected by many complex factors including surface material characteristics, environmental factors, vehicle tyre characteristics, and vehicle operation. The PhD research project investigated the friction properties of a wide range of surfacing materials used on Irish and UK roads. The research involved the use of specialist laboratory techniques, test facilities and in-service measurement to advance knowledge in the prediction of in-service friction characteristics and critically evaluate current practice in Ireland.
The overall aim of the project was to reduce risk to the road user and encourage the ideals of sustainability in the provision of Irish road surfacing materials.  The outcomes from the research included new robust knowledge to meet the requirement of PhD research, the development of guidelines for the use of surfacing materials in Ireland as well as helping to inform TII policy decisions surrounding road safety and sustainability. 
As part of his PhD work, Dr Friel spent time at the French Institute of Science and Technology for Transport, Development and Networks (IFSTTAR) located in Nantes. Dr Friel's work at IFSTTAR was one of the first studies into the use of the Friction after Polishing (FAP) test using aggregate and asphalt mixtures commonly used in Ireland.  The FAP test has recently been included as a requirement in the new TII Specification for Road Works Series 900. This study was important as the specification requirements for aggregate and asphalt road construction surfacing materials were being made CPR compliant. Prior to this study, Ireland had almost no experience with the FAP test.  
Dr Shaun Friel has over 20 years' experience working in technical/engineering/management roles in the areas of civil/roads/water infrastructure and engineering. His experience includes the management of accredited construction materials laboratories; client engineering representative on infrastructure projects; product development, business development and research management roles. Dr Friel has authored/co-authored over 20 technical conference/journal publications relating to road surfacing materials and tyre/surface interface characteristics and has presented his findings at national and international conferences.
Examples of Research Experience
The grip of Motorsport surfaces, PhD supervisor (Waddell, 2019).
Highways England / AECOM / Ulster University – High Speed Friction Measurement II (current).
Highways England / Arup / AECOM / Ulster University – Innovation in High Speed Friction Measurement I (2017).
Sustainable surfacing asphalt – Fiction or Fact. Keynote presentation at First International Conference on Maintenance and Rehabilitation of Constructed Infrastructure Facilities, Seoul, South Korea (Woodward, 2017).
The friction measuring tyre / road surface space interface. SaferRoads Conference, Auckland, New Zealand (Woodward et. al. 2017).
Interface enveloping using paint and photographs. 1st Annual European Pavement Friction Workshop, IFSTARR France (Woodward and Millar 2017).
Predicting the Wear of High Friction Surfacing Aggregate. Coatings Journal (Woodward and Friel, 2017).
Development of non-contact 3D measurement of areal pavement texture parameters. PhD supervisor, Ulster University (Millar, 2015).
Wet skid resistance, Chapter 17 for 5th revision of Highways, The location, design, construction and maintenance of road pavements, Edited by: C.A. O'Flaherty (Woodward, 2015).
The static contact patch of some friction measuring devices. 4th International Safer Roads Conference, 18-21 May (Woodward et al 2014).
Early life skid resistance. Supervisor of PhD sponsored by National Roads Authority, Ireland (Friel, 2013).
Yas Marina F1 track, Abu Dhabi. Demonstration project to measure longitudinal and lateral grip variation (Woodward et al, 2011).
Predicting skid resistance from the polishing properties of the aggregate (SKIDPREDICT) Final Report PR CSN/31/03. Co-written with TRL for the Highways Agency, CSS and Quarry Products Association (Roe and Woodward, 2004).
Laboratory prediction of surfacing aggregate performance. DPhil, University of Ulster (Woodward, 1995).

linkedin.com/company/r3-ltd/